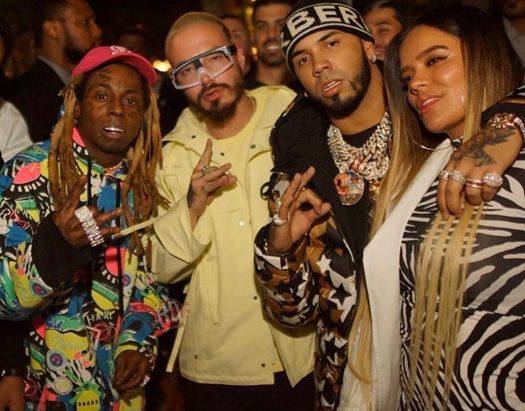 Anuel AA sat down with Big Boy for an interview at the end of last year on his Neighborhood show, which you can check out down below.
From the 11:40 mark of their conversation, Anuel recalls watching and learning from Lil Wayne as the best artist in the world to try and be the best artist himself that raps in Spanish. Even though Tunechi was huge in Puerto Rico, AA wanted to replicate everything Tune did but in Spanish.
The Puerto Rican music artist also reflects on Weezy being the number one rapper in the world, putting on the likes of Drake and Nicki Minaj, and taking inspiration from the Young Money CEO: "He was the number one in the world, nobody can tell me nothing else. He was looking untouchable." Click here to listen to Anuel AA and Wayne's "Ferrari" collaboration!