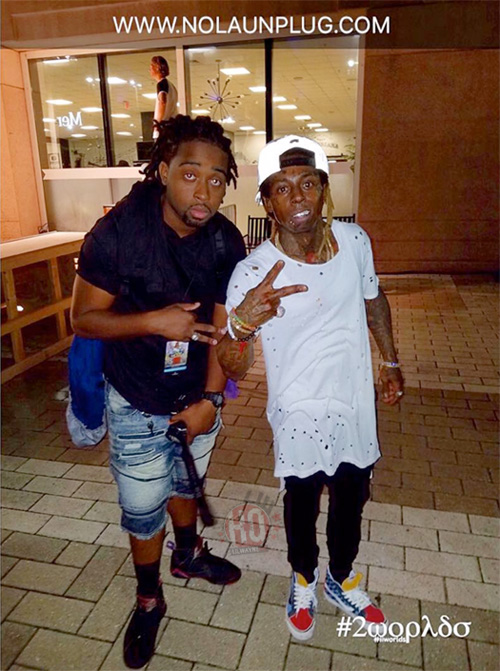 On February 4th, Lil Wayne hosted a 2017 Pre-Super Bowl 51 party and put on a live show at the Ayva Center in Houston, Texas.
During the event, Weezy performed "A Milli", "Rick As Fuck", "Bitches Love Me", "HYFR (Hell Ya Fuckin' Right)", "Rollin'", "The Motto", "Loyal", "No Problem", "Steady Mobbin'", and "No Worries" live.
Hit the jump to check out all of Tunechi's live performance. You can also hear Tune say "YMROC boy" instead of "YMCMB boy" on his "Rollin'" freestyle!