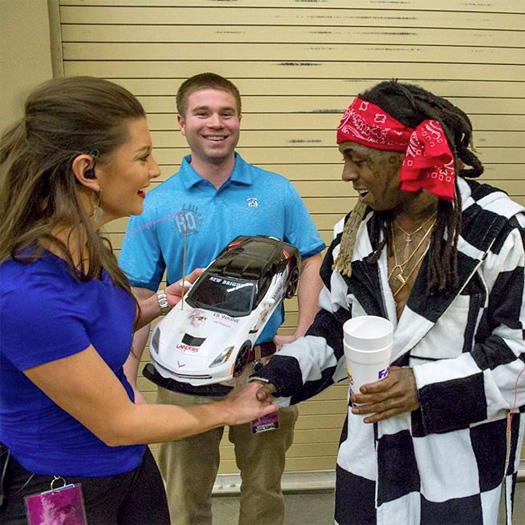 During his "The Dedication Tour" at the Assembly Hall in Bloomington, Indiana on March 3rd, Lil Wayne spat some new bars for everyone in attendance at the show.
After performing "Every Girl" live with Mack Maine and shouting each other out, Weezy rapped the following bars:
"It's so simple that it's complicated; You think about mistakes that's when you made 'em; The water's runnin' baby I ain't chasin'; Cause only in still water is when we see our faces; I told my homie: 'boy you better watch them hoes when you sleeping'; Nigga them dog-ass hoes been creeping"
You can watch Tunechi spit the new lyrics in a clip after the jump below, courtesy of Colin Habeeb! I wonder when we will be hearing this verse in CDQ?