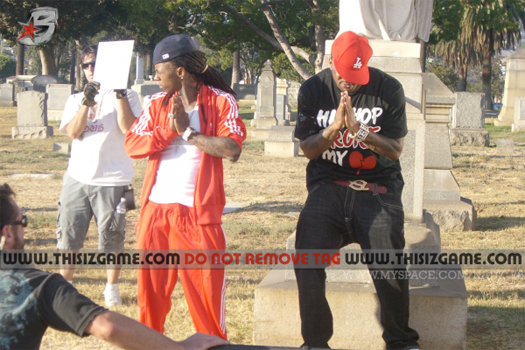 Good news Wayniacs, we can now look forward to another Lil Wayne feature. Game recently told MTV that he worked with Wayne before he went to jail for his new mixtape, Brake Lights. These two already collaborated for "Everything Red" from Game's last mixtape which we received in April. Do you guys think we could be getting the full version of "Major" from the snippet we received last year ❓ You can read exactly what Game said below and share your thoughts in the comments.
Game also revealed that one of his favorite records from Brake Lights is the title track, and he put a few guests in the mix as well. "I did a few collaborations," the Compton MC said. "I got something I did with Lil Wayne before he left. I got something with Baby. Always gotta have them a part of anything red. Them my dudes. Waka Flocka came through to jump on the mixtape hook. I got some stuff, man."
Bonus: Birdman gives an update on how Tunechi is doing in jail after the jump!