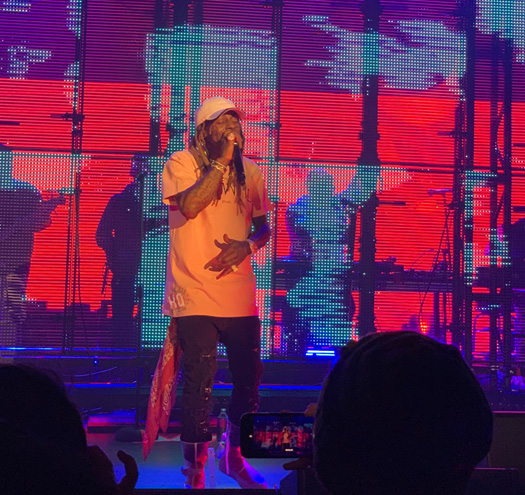 I previously posted up photos earlier this month, and now here is some footage of Lil Wayne performing live in Atlanta, Georgia on his mini "I Ain't Shit Without You" fan appreciation tour.
While on stage at the Buckhead Theatre on December 19th, 2018, Weezy performed "Pistol On My Side", "The Motto", "I'm Me", "Don't Cry", "Can't Be Broken", "Let It All Work Out", "Dedicate", "Let It Fly", "Steady Mobbin'", "A Milli", "Uproar", and more songs live.
You can check out a 22-minute video of Tunechi's live performance in the ATL last month after the jump below, courtesy of the bro Corey!