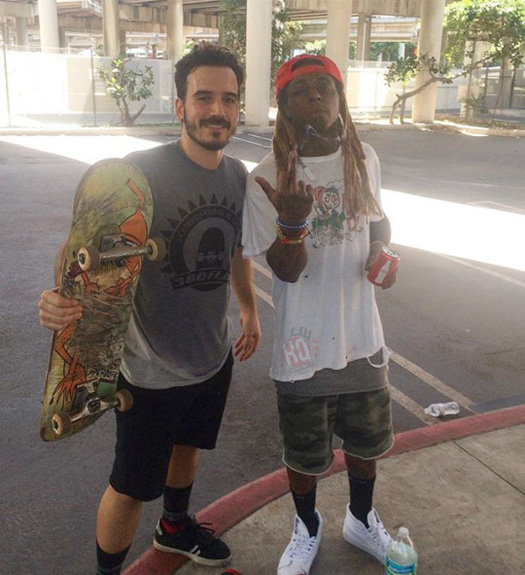 In a hotel suite after his "Gone 'Til November: A Journal of Rikers Island" book signing in New York on Tuesday, Lil Wayne sat down with The New York Times for an interesting interview that you can read below.
During their conversation, Weezy spoke on not worrying about reliving his time in jail as he hasn't read "Gone 'Til November" and he doesn't plan to either, releasing the memoir for us fans as we are being patient for his new music, recording guest features, not knowing the new generation of rappers, and explained why he hasn't been attracted to activism.
Tunechi also talked about the Black Lives Matter movement, what he cares about, Donald Trump, his upcoming Tha Carter V album, being in the studio a lot, his recording process, fellow music artists coming to his support after his retirement tweets, and his situation with Cash Money Records!