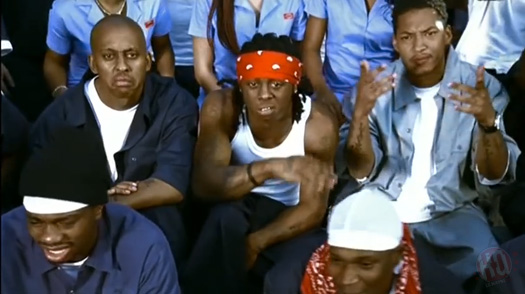 Gillie Da King and Wallo267 recently sat down with N.O.R.E. aka Noreaga and DJ EFN for an interview on their "Drink Champs" podcast.
Around the 20:00 mark of their conversation, Gillie recalled Birdman once giving him a check that bounced and hearing Lil Wayne's diss song towards him, "Problem Solver", for the first time, as well as why he thinks the issues first started between the two of them and why he responded to it.
Before saluting Tunechi and Baby, the Philadelphia native also wouldn't reveal if he actually wrote raps for Tune, however, he did say he wrote verses for Cash Money Records. I just want to point out that Gillie has confirmed in past interviews he never wrote for Wayne and it's public knowledge that he did write for the #1 Stunna… so there you go!