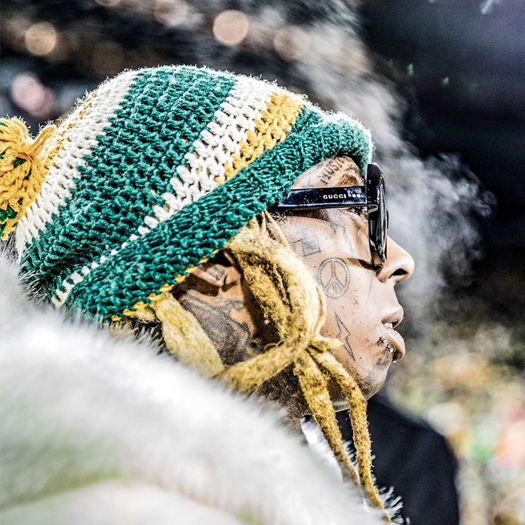 A couple of months ago, Lil Wayne debuted a few new face tattoos while attending a Miami nightclub!
Even though we could see that Weezy got some new ink above his peace tattoo on his right cheek, a couple of higher quality photos showing exactly what the new tatt is have surfaced online.
As seen in the picture above and the pic below, Tunechi has tattooed a dynamite logo with the acronym "TNT". What are your thought on Tune's latest face ink?