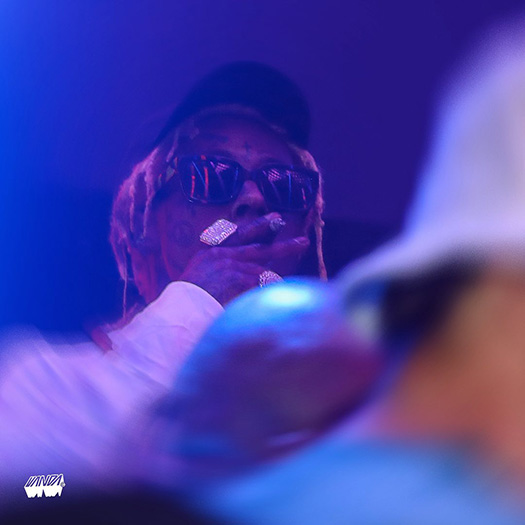 As it is #ThrowbackThursday today, here is a rare Lil Wayne interview on the radio with DJ Drama and David Banner from back in 2008.
Wayne made the phone call in to clear up comments he made in a magazine that looked like he was disrespecting all mixtape DJs, but it was just The Empire who he had a problem with as Empire was the one who was leaking a lot of Weezy's music on unofficial tapes.
"First off I ain't mean to disrespect no deejays, no mixtape deejays, whatever kind of deejay you is, there was no kind of disrespect, especially given the fact that me and Drama, me and Khaled, and me and my homeboy Raj Smooth from New Orleans, we all get it in and do the mixtape thing. So given that fact, I think things were blew out of proportion."

"But what I do wanna say is whoever got soft feelings or whoever took what I said and wants to feel some kind of way, I want you to know, please do not feel differently after you hear me on this radio, I want you to still feel like 'f*ck me', I want you to still feel like: 'f*ck that n*gga', cause when you see me in the streets I want it to be that, because I'm going to bite your f*cking face off."

"This Empire n*gga, I don't f*ck with him. For all deejays I just want you to know that, that diss was meant for that Empire n*gga. I don't f*ck the Empire n*gga. The n*gga put a CD out on me every month and I couldn't tell you how none of them n*ggas look in person… if you made the 'Wayne's World Volume 1 to 7', ya mama's a b*tch and if you The Empire, n*gga I hope you die twice tomorrow."
Also in their conversation, which you can check out below, Tunechi spoke on the unofficial Wayne's World mixtape series, his Tha Carter III album, if he is down with a Hot Boys reunion, and for Drama to send him beats for the Dedication 3 mixtape! Have you heard this convo before?