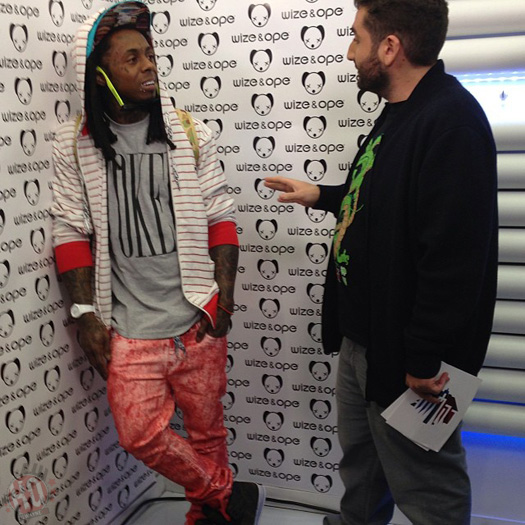 I have just come across a Lil Wayne interview online that took place at the Wize & Ope flagship store in Paris, France back in October, 2013. Even though this interview is not exactly "new", I am posting it because I don't believe I've seen the full version posted online anywhere before and especially not here on LilWayneHQ!
During the interview, Tune speaks on how he feels to see his Young Money artists be more than what he expected, always thinking that he would be in the Hot Boys group forever until he retired, the first time he realized he had a gift at rapping, his very first rhyme, being a great father, his stylist Marisa Flores, what his definition of a "clique" is, why he doesn't write down his lyrics, meeting Cortez Bryant, his relationship with Birdman, partnering up with Wize & Ope, and more.
"I think when you write something down you become restricted, you're focused on what your writing and therefore you can always write the same things, and you fall into the same pattern. Whereas if you do it from your head then everyday you wake up different."
The interview seemed to get pretty awkward towards the end, but it was funny when the guy interviewing Weezy called the Hot Boys the "Lost Boys". Tunechi also mentioned in the interview that if he ever stopped rapping it would be to make more kids!