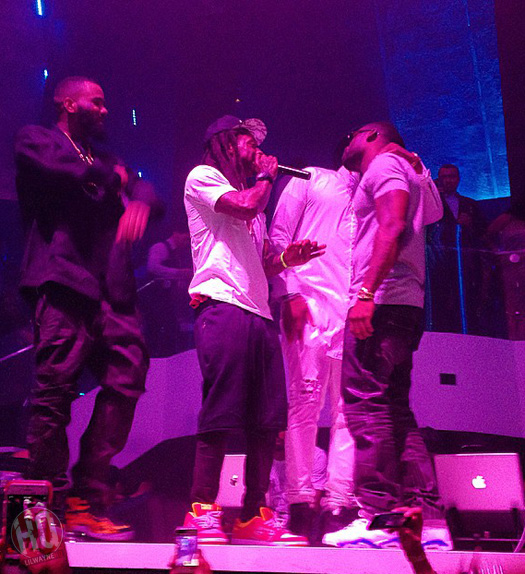 On October 19th, Lil Wayne was in attendance at LIV nightclub in Miami, Florida to show support to The Game, who was celebrating the release of his Blood Moon: Year Of The Wolf compilation.
I posted up some pictures of Weezy F Baby at the nightclub earlier today, which you can check out here, but in this post you can view plenty of Instagram clips of Weezy at the club.
Tune can be seen in a few of the videos rapping along to his own single "Bitches Love Me", Future's "Move That Dope", ILOVEMAKONNEN's "Tuesday", Drake's "0 To 100", and more songs with Game, Kirko Bangz, Flo Rida, Busta Rhymes and DJ Stevie J.