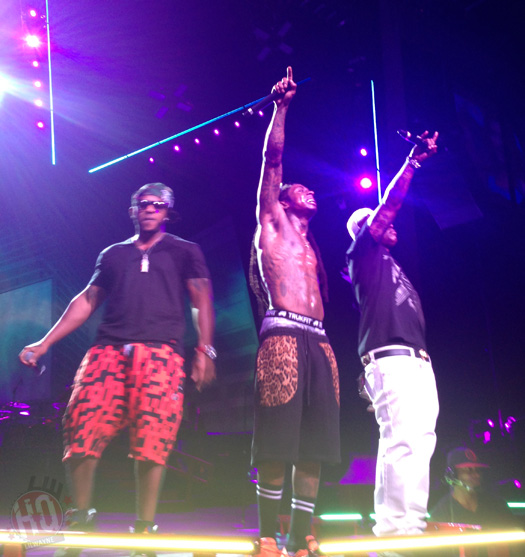 On July 31st, Lil Wayne performed live on his America's Most Wanted tour at the Comcast Theatre in Hartford, Connecticut. I have already posted up photos of Tunechi from this show, but Paul Pastor just sent over some more dope pics and videos that he captured from front row.
Weezy F Baby can be seen performing "Bitches Love Me", "A Milli", "Lollipop", "Got Money", "I'm Goin' In", "How To Love", "No Worries", "Gunwalk", "Days & Days", "She Will", "Trippy", "John", and "Pop That".
The next stop on Wayne's America's Most Wanted music festival will take place tonight in Washington, D.C. at the Verizon Center!