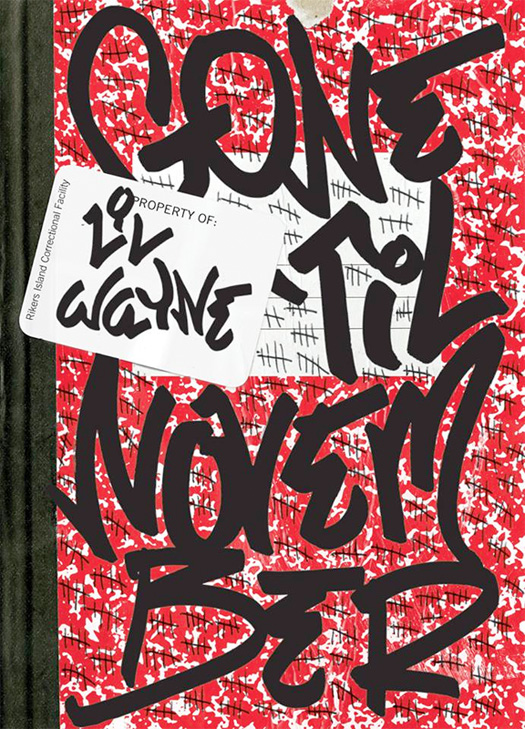 In just over 2 weeks on October 11th, Lil Wayne will have released his "Gone 'Til November: A Journal of Rikers Island" book through Plume (a division of Penguin Group).
A few excerpts (check them out below) from the memoir have surfaced online, courtesy of Page Six, that include Tunechi explaining some of the things he got up to while being locked up in the New York prison for 8 months back in 2010 for gun charges.
Weezy revealed he officiated a gay wedding for two of his fellow inmates, helped decorate the service with toilet paper, and toasted the happy couple with Gatorade. He also mentioned Drake came to see him to let him know he had slept with his girlfriend Tammy Torres, there were 2 female officers suspended for coming to see him, requested one of his girlfriends to visit him wearing no underwear, he watched "American Idol" to pass time, wrote a new album, and more!