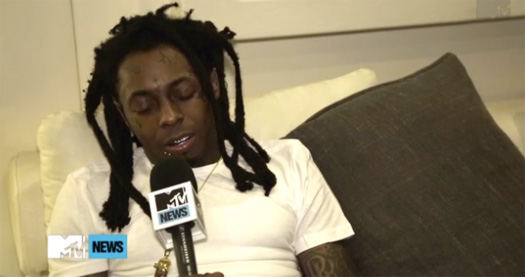 Carrying on with his interview with MTV, Lil Wayne discusses how he has been recording his Tha Carter V album in a different way than his previous albums.
"I say it's different, because I'm older and wiser, and I know more things and I know more about myself now. I'm more careful about what I'm doing and trying to be more careful what I'm saying. It's awesome; it's coming together dope. I think the Wayne fans are gonna like it. I hope so."
Weezy F Baby also explained that he is taking a more hands-on approach with his music after the controversy with the Emmett Till lyric that he rapped on Future's "Karate Chop" remix.
"I knew that I had people above me or around me that was gonna make sure whatever I said or shouldn't have said or whatever I did or shouldn't have did. Well now, I'm those people, and I'm telling me what I should do and what I shouldn't say."
You can watch the interview in the video below!