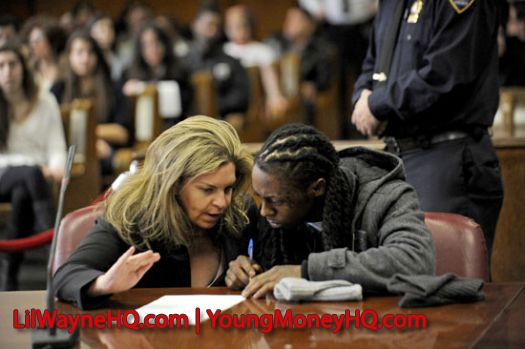 A former Rikers guard says she was canned after a bad rap – a claim she tried to sneak a peek at Lil Wayne in lockup.

Amelia Negron, who is preparing a federal suit against the city, said union higherups forced her to falsely confess she was trying to star-gawk.

"I don't even like rap," said Negron, 33.

"I like rock and alternative music and didn't know much about him when they said I tried to see him. None of it's true."

What really happened March 10 is that she popped her head into the unit where the performer was being held to see a colleague, Negron said.

"The door to the area was unlocked, and so I went in to say hello, and that officer said, 'Hey, you can't be here. We've got a celeb here.' I said, 'Okay, no problem,' turned around and left," Negron said.

She said that, after the short exchange, her superiors claimed she was trying to cozy up to Weezy.

"We did nothing wrong, but we were threatened with criminal charges, transfers, suspensions," she said.