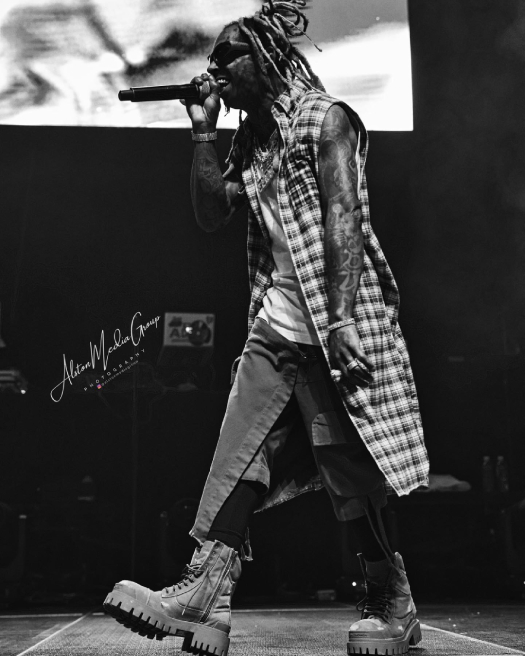 Lil Wayne headlined a concert at the VyStar Veterans Memorial Arena in Jacksonville, Florida on Friday evening (August 19th).
During his set, Weezy performed "Blunt Blowin'", "I'm Goin' In", "Uproar", "No Worries", "Rich As F*ck", "B*tches Love Me", "Lollipop", "Mrs. Officer", "Every Girl", "Bedrock" with Gudda Gudda, "Swag Surfin", "Rollin'", "Wasted", "HYFR", "Pop Bottles", "Steady Mobbin'", and "A Milli" live.
At the start of the show while Tunechi was performing "Blunt Blowin'", someone in the crowd threw a blue crip bandana on stage at him, which nearly made him leave. You can check out some footage from the night after the jump below! Was you in attendance?