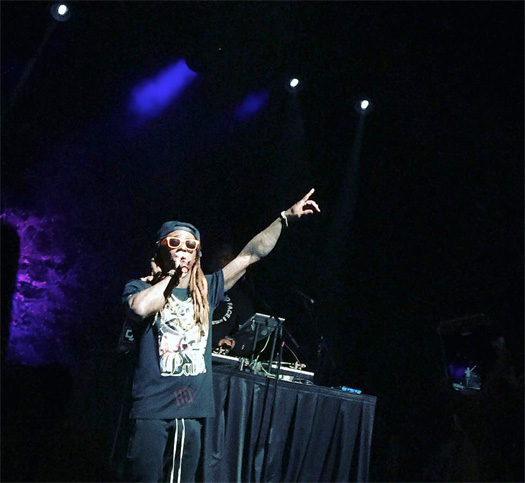 A few days ago on September 28th, Lil Wayne performed live at the Cuthbert Amphitheater in Eugene, Oregon.
While on stage, Weezy performed "Mr. Carter", "John", "Believe Me", "Got Money", "Go DJ", "Rollin'", "Lollipop", "Mrs. Officer", "Bitches Love Me", "Every Girl", "6 Foot, 7 Foot", "Rich As Fuck", "Loyal", "A Milli", "No Problem", "No Worries", and more songs live.
It looked like a great concert and the crowd seemed really hype even when Tunechi forgot the lyrics to "A Milli". You can check out some footage from the show after the jump below!