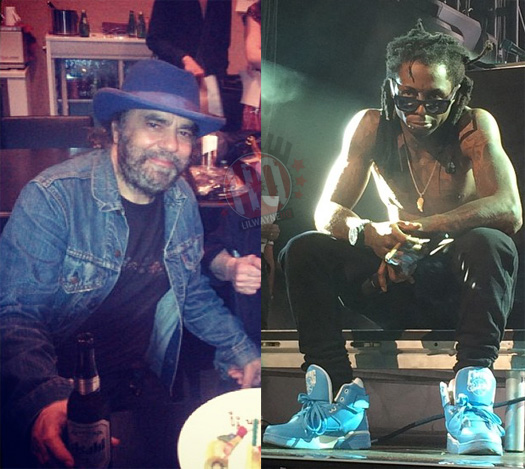 Daniel Lanois, who is a producer, artist, guitarist and songwriter from Canada that is mainly known for working a lot with U2 and Willie Nelson, recently spoke to Noisey about being a fan of hip-hop and especially Lil Wayne.
During their conversation, Daniel explains what he likes about Weezy (and it's not his lyrics, style, lifestyle or attitude), how Tune is the "new generation" of New Orleans after he grew up working with The Neville Brothers (a New Orleans group from the 1970s to the 1990s), and borrowing a few things from Wayne.
You can what Daniel Lanois said about Weezy F Baby after the jump below! Considering how he is good friends with U2, I wonder if Lanois worked on that Tunechi collaboration with Bono that is still unreleased?