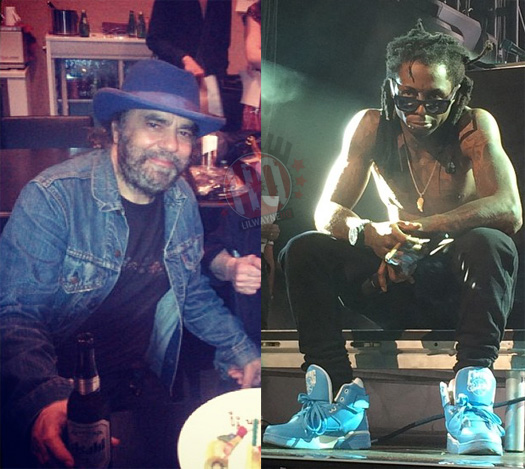 Daniel Lanois, who is a producer, artist, guitarist and songwriter from Canada that is mainly known for working a lot with U2 and Willie Nelson, recently spoke to Noisey about being a fan of hip-hop and especially Lil Wayne.
During their conversation, Daniel explains what he likes about Weezy (and it's not his lyrics, style, lifestyle or attitude), how Tune is the "new generation" of New Orleans after he grew up working with The Neville Brothers (a New Orleans group from the 1970s to the 1990s), and borrowing a few things from Wayne.
You can what Daniel Lanois said about Weezy F Baby after the jump below! Considering how he is good friends with U2, I wonder if Lanois worked on that Tunechi collaboration with Bono that is still unreleased?
In an interview you did with Pharrell a year ago, you said you're really into hip-hop, but he didn't ask why and then you got on to something else. So I want to ask, what do you like about hip-hop?
I like hip-hop because there's a lot of clarity in the bottom, and it takes bass to a whole other level. I really like some Lil Wayne, where he takes the bass drum and he gives it a note, and that becomes the bass part for the song. So tricks like that. Taking him as a point of reference, he's new generation New Orleans, and I came up through New Orleans partially working with the Neville Brothers, and I heard Lil Wayne and thought, "this is a young guy who is taking the thing to a whole other level." And I've even borrowed a few things from Lil Wayne since then. On my new record, I took Brian Blade's acoustic drum performance and I isolated the bass drum, and through some computers, I provided myself with a palette of notes – a seven note mode that I could play to Brian's bass drum – so it became the bass part. So it's completely locked like in hip-hop. It's on a track called "Sioux Lookout" from my new album.