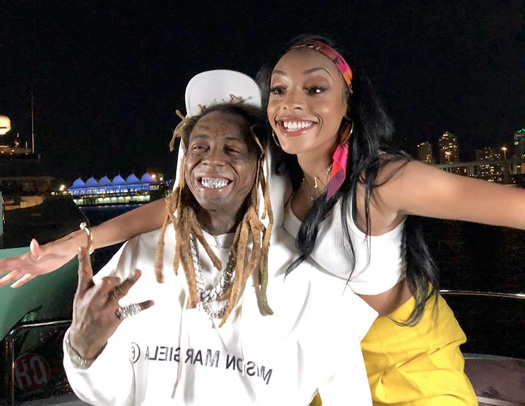 On April 23rd, the NFL began their three-day virtual fundraiser to benefit six charities that are helping battle the spread of COVID-19.
Lil Wayne joined Day 1 of the 2020 NFL Draft-A-Thon live from his home in Miami, Florida to chat with co-hosts Rich Eisen and Deion Sanders about numerous subjects, such as how he became a Green Bay Packers fan.
Also on the live stream at the same as Wayne for his 23 minutes was: George Kittle, Charles Woodson, LaDainian Tomlinson, Jared Allen, Brett Favre, Tony Gonzalez, Quavo, Randall Cunningham, Lamar Jackson, Big Boi, Michael Vick, and Kyle Brandt!