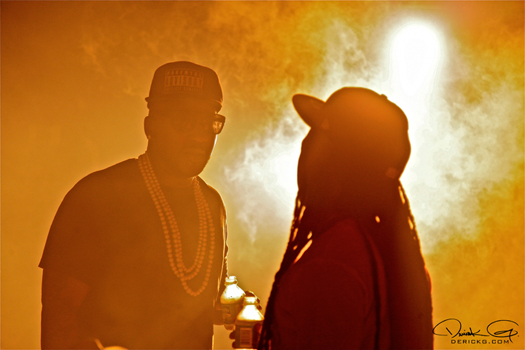 Young Jeezy recently did a Q&A session with his fans on Twitter and one of the questions that he got asked was how is his relationship with Lil Wayne.
The Snowman then went to say that him and Wayne "go way back", he is his "day one", and has always been a fan since he was an original Hot Boy.
Jeezy also mentioned that Weezy is one phone call away, he is one of the most consistent people he knows in the music industry because people in the game aren't consistent at all, and how "crazy" their "Bout That" single is.
You can watch Jeezy compliment Tunechi in a video after the jump below. If you have not yet heard their "Bout That" collaboration, click here to listen to it!
.@Bigbucketz_24 @LilTunechi #askJeezy pic.twitter.com/nN3vpNeQBW

— Young Jeezy (@Jeezy) October 18, 2016