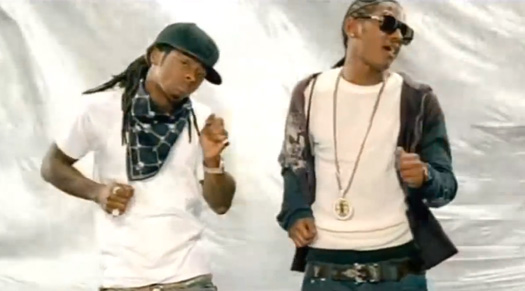 Lloyd recently stopped by Hot 107.9 radio station in Atlanta to chop it up with Stuey Rock and DJ Kash from The Durtty Boyz in a video that you can check out below.
Before their interview began, Lloyd and The Durtty Boyz chopped it up backstage and discussed various subjects. One of these things included the R&B singer-songwriter revealing how he ended up on Young Money's "BedRock" single instead of Omarion after Lil Wayne had fell out with him.
Later on in their conversation while talking about Wayne's "Uproar" record, Lloyd mentioned that he would love to do exactly what Swizz Beatz did to Tunechi, which was send him every beat/song he has ever worked on because he just wants Tune on his music.
The New Orleans-born music artist even said that Lil Wayne can kill any song with any subject matter. For an example, he used a song that was about his little sister who died at a young age by saying Wayne could kill that song too. Lloyd also added that Weezy could get on any track and rap your own story better than you!