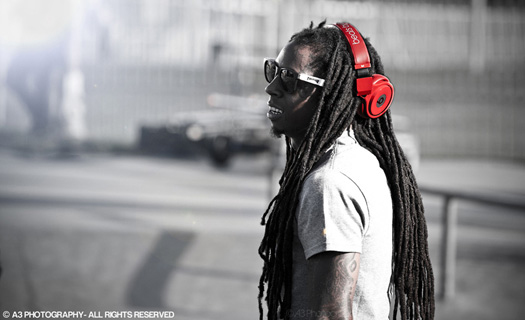 Another big achievement for Lil Wayne to add to his accomplishments! This week, Juciy J's new single "Bandz A Make Her Dance" featuring Wayne and 2 Chainz debuted on Billboard's Hot 100 at No. 71. This marks Weezy F Baby's 108th appearance on Hot 100 – tying with the "King of Rock 'n' Roll" Elvis Presley as the male with the most appearances on the chart.
Out of the 108 tracks that have appeared on Hot 100, Tunechi has been the lead on 42 of those whilst in the other 66, he was a featured artist. Tune has also had two No. 1 singles on the chart, which you may remember – "Lollipop" and "Down". Lil Wayne's latest single, "No Worries", featuring Detail is currently in the Hot 100 list at No. 58 and is steadily climbing, so be sure to purchase that if you haven't already done so – or again if you have!
This is a great achievement for Weezy, but he still needs one more to pass Elvis' record, so let's make this happen with Tune's next single or feature verse.
You can buy Juicy J's "Bandz A Make Her Dance" single from iTunes here.