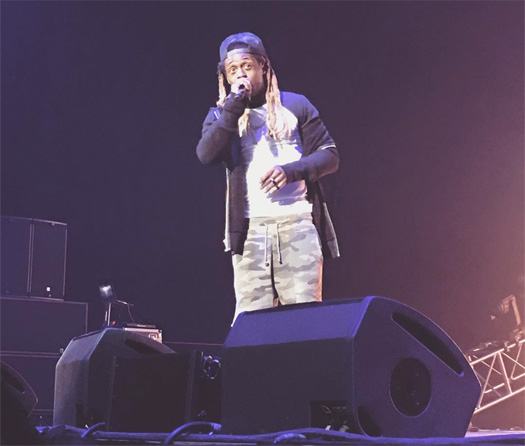 On November 6th, Lil Wayne performed live during 93.7 The Beat and Bud Light's 2016 "Beat Bash" show at the Toyota Center in Houston, Texas.
Weezy performed "John", "I'm Goin' In", "A Milli", "Rich As Fuck", "Bitches Love Me", "Go DJ", "Hustler Musik", "I'm Me", "Lollipop", "Mrs. Officer", "Every Girl" with Mack Maine, "HYFR (Hell Ya Fuckin' Right)", "Rollin'", "Ride For My Niggas", "Wasted", "No Problem", "Bandz A Make Her Dance", "Pop That", "Loyal", "The Motto", "Steady Mobbin'", and "No Worries" live.
Also during Tunechi's 1-hour set, he brought out Bun B to perform "Draped Up" and "Get Throwed", as well as told the crowd a story and told them to make sure they go out and vote for… Tha Carter V. Bun called Tune one of the "greatest rappers alive" too.
You can check out Wayne's full set in a video after the jump below. Enjoy!