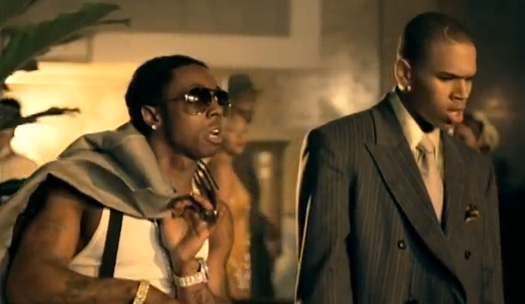 The "Feature Friday" portion for this week is the official remix to Chris Brown's "Poppin'" single featuring Lil Wayne and Juelz Santana.
This remix doesn't appear on any official project, but the original version of the Dre & Vidal-produced song does appear on Breezy's debut studio album, Chris Brown, that was released back in 2005.
"But I'm rich, I'm high in a food chain; I'm high, I smoked like 2 trains; I'm trained, I know how to do thangs; My thing, is hot like blue flame"
You can listen to the "Poppin'" remix below.