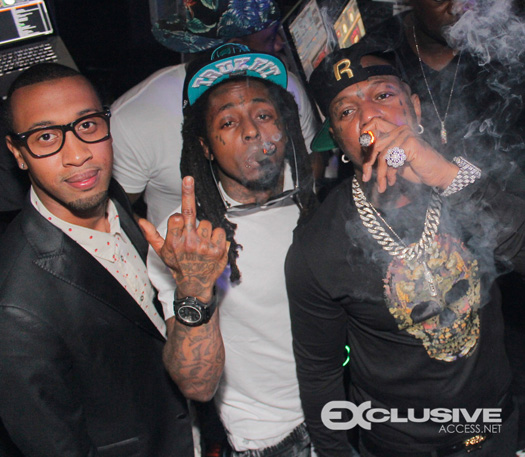 Even though it seemed like everything was getting back to normal between Lil Wayne and Birdman, it looks like their feud is still ongoing.
According to The Blast, Baby is accusing Wayne and his manager/best friend Cortez Bryant of taking part in an elaborate plan to earn more money from Drake's music.
Last year, Aspire Music Group, which is a record label co-founded by Tez Poe, sued Cash Money Records and Universal Music Group for not paying the revenue that they owed from Drizzy's royalties.
After looking at the documents, Aspire are claiming that they discovered the 6 God and have a deal in place with Young Money Entertainment and Cash Money permitting them to a 1/3 share of the net profits from Drake's first six projects.
Birdman and CM counter-sued Aspire Music Group's lawsuit on Friday (August 17th) by accusing Weezy and Tez for plotting with their lawyer Ronald Sweeney to get richer off a bigger share of Drizzy Drake's royalties: