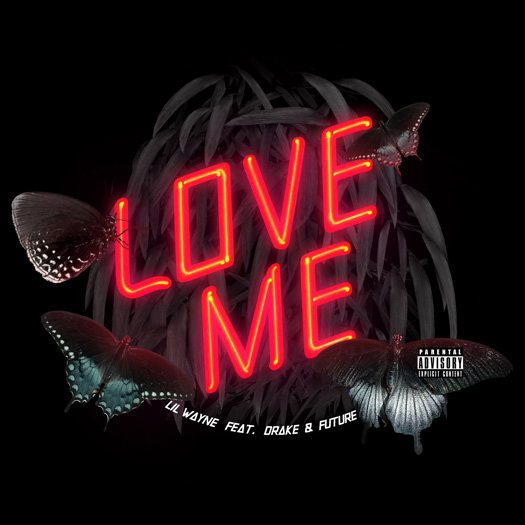 According to Billboard, Lil Wayne's latest single featuring Future and Drake, "Love Me", has moved up to the #10 spot on the Hot 100 chart.
This makes it Weezy F Baby's 18th song that has been in the Hot 100 top 10 list, tying him in second place with Ludacris for the most top 10 tracks among rappers. Jay-Z leads the list with 19 songs, so I'm sure Wayne will overtake him in no time.
"Love Me" also marks Future's first top 10 track in Billboard's Hot 100 chart, so a congratulations goes to him, Tune and Drizzy on their accomplishment!