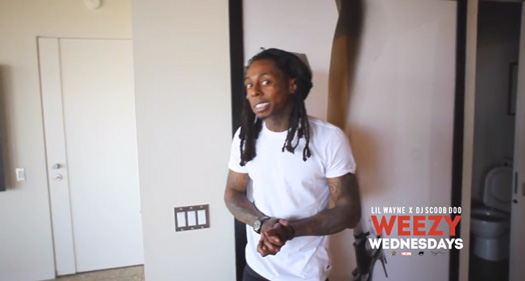 In this post, you can watch episode 19 of Lil Wayne's "Weezy Wednesday's" series.
Weezy F Baby can be seen introducing his daughter Reginae Carter's debut music video for her "Mind Going Crazy" single, which also features a cameo from Lil Twist.
Click here to watch episode 18 of "Weezy Wednesday's"!