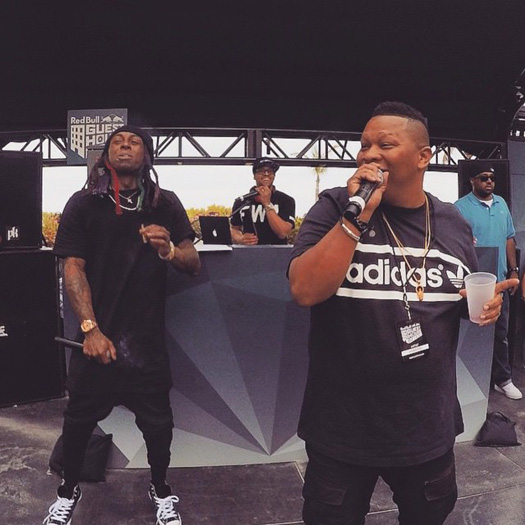 In this post, you can find Lil Wayne's full conversation with Mannie Fresh that took place last Friday (June 26th) for episode 9 of his "Young Money Radio" show on Apple Music.
During their conversation (watch below), Weezy talked to Mannie about producing all of the songs on the Cash Money Records' artist albums back in the day, his upcoming joint album with Bun B, and much more.
Tunechi and Fresh also discussed their forthcoming collaboration project, which could possibly be called Tha Carter/Fresh Files, as well as when they plan on releasing it (could be 2021) and having 7 songs completed for it already!