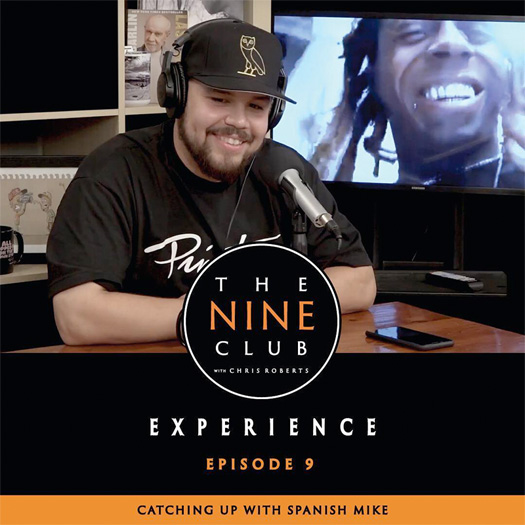 Spanish Mike appeared on the latest episode of "The Nine Club" podcast to chop it up with Chris Roberts, Roger Bagley and Kelly Hart.
During the show, the guys FaceTimed Lil Wayne to ask him how his Bumbu rum and skateboarding tricks are going. After letting them know, Wayne also mentioned that he will drop a skate part video "very soon" and will be back on the podcast "soon" as he paid them a visit last year.
You can check out Mike's full interview on "The Nine Club" in a video after the jump below. At the very end, they also show a new clip of Weezy doing a trick on his skateboard!