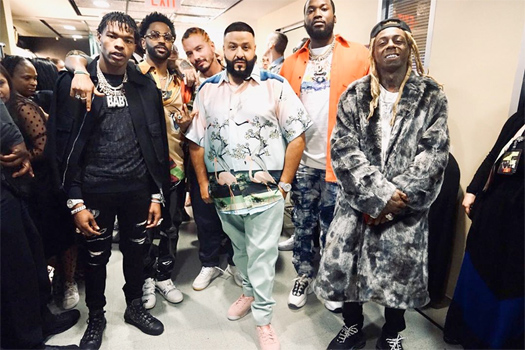 During a recent episode of "Everyday Struggle", Lil Baby made an appearance to chat with Nadeska Alexis, Wayno and DJ Akademiks.
Around the 35:00 mark of their interview, Baby was asked what does Lil Wayne mean to him before he explained why Wayne is his personal G.O.A.T. and why he may not be the G.O.A.T. to the younger generation.
You can check out everything what the Atlanta rapper had to say in the video after the jump below! Are you still bumping "Forever"?