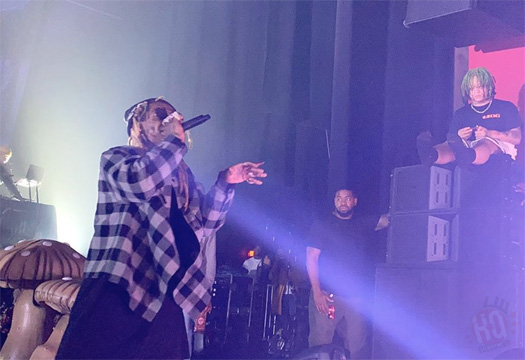 Over the weekend on February 29th, Trippie Redd put on a live concert inside The Fillmore Miami Beach at Jackie Gleason Theater in Miami, Florida.
During his show, Trippie brought out Lil Wayne to perform "A Milli" live for everyone in attendance after calling him his "favorite artist ever in the whole entire world".
You can check out some footage of all of this go down after the jump below!