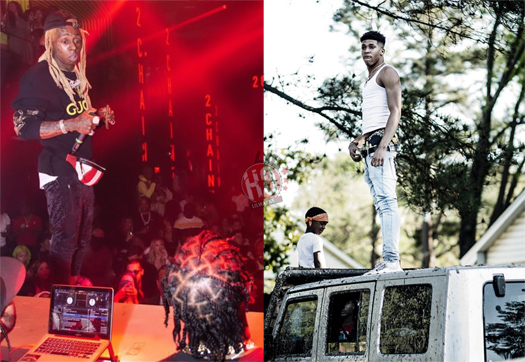 NLE Choppa recently sat down with DJ Akademiks in Atlanta for a friendly game of FIFA 20 on PlayStation 4 and an interview.
During their conversation at the 10:00 mark, NLE revealed his favorite rapper of all time is Lil Wayne before then explaining why he is a big fan of Wayne and why he inspires him.
After the game and interview wrapped up, Akademiks presented the Memphis rapper with a basketball and photograph that was signed by Tunechi himself. You can check all of this out in the video after the jump below!