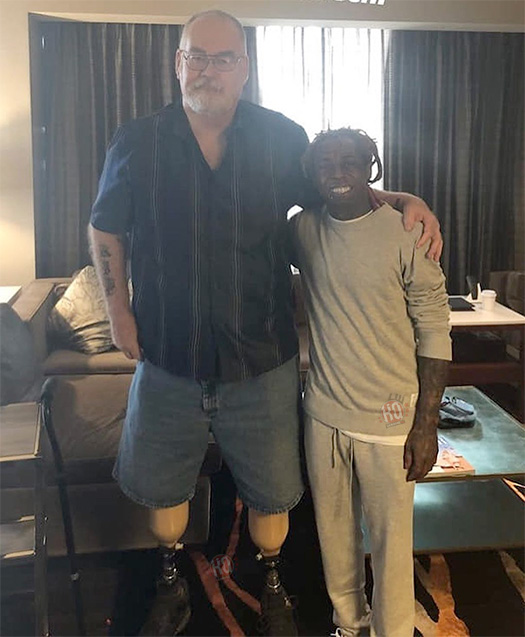 The former police officer who saved Lil Wayne's life when he attempted suicide at 12-years-old, Robert Hoobler, has revealed to TMZ that Wayne told him personally he has his back for life if he ever needs anything.
Uncle Bob mentioned he met Tunechi back in 2019 when he had a radio show in his hometown of New Orleans and says Tune offered to assist him with any financial support that he may need.
To this day, Robert has not accepted the offer but he did add there has been a conversation to see if Bob can join Weezy's team in an administrative type of role.
They also discussed the "London Roads" controversy where Mr. Carter raps: "Ms. Cita, I remember goin' in your gun drawer; Puttin' it to my chest and missin' my heart by centimeters; Oh Lord, I remember dyin' on her room floor; And wakin' up in some police's arms; He died recent, so I hope heaven made more room for him; And I hope he see me, cause if he didn't save that lil' boy there would be no Weezy, oh Lord"
Robert Hoobler says Lil Wayne had heard rumors that he had passed away and so Wayne was even ready to pay for his funeral costs. However, from my personal understanding, I believe Bob had been in a bad car crash and lost both of his legs, which you can see from the picture above!