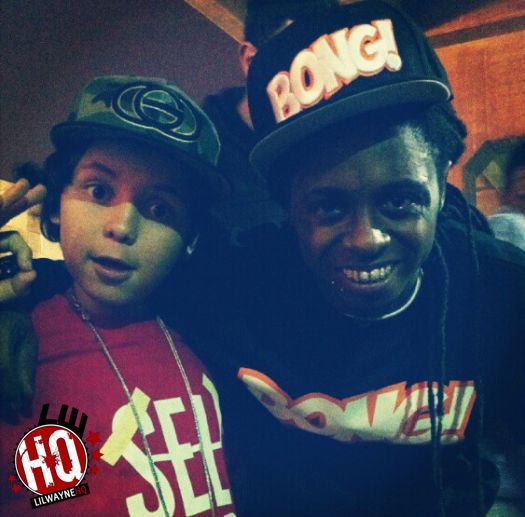 Either Lil Wayne changed his mind, or DJ Scoob Doo screwed up his tweet yesterday when he said he heard a second installment of a certain mixtape is about to be in the works.
We all thought Wayne was going to start work on No Ceilings 2, but it now looks like the mixtape is either going to be Da Drought 4 or Dedication 4 because Scoob Doo just tweeted this: "And I heard that mixtape is a 4th installment and not a 2nd ‪#breadoverbed".
So the good news is that Weezy F Baby is still starting work on a mixtape for us fans before he drops his I Am Not A Human Being II album later this year, but it will not be No Ceilings II like most of us had hoped.
Personally, I think it might be Dedication 4 because the DJ who hosts the Dedication series, DJ Drama, his latest tweet says: "Wow, homie just did "burn". That tape gon be crazy". I have no idea if he is talking about Tunechi, but I hope so, because that instrumental is a banger! Also, Mack Maine did confirm that there would be a Dedication 4 tape back in 2010 when Weezy was locked up.
Anyways, which mixtape would you want next from Tune ❓ Da Drought 4 or Dedication 4 ❓