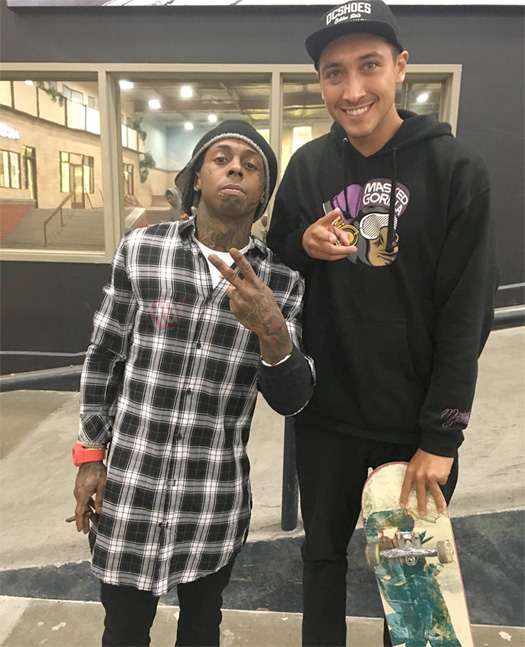 Just before tweeting "ain't smellin myself but IANAHB2 is seriously STILL one of the best lyrikal albums yet", Lil Wayne was bumping his I Am Not A Human Being 2 album during a skateboarding session at his TRUKSTOP indoor skate park in Miami, Florida.
You can watch a 1-minute video of Tunechi skating at his private skate park with Evan Hernandez while his "Back To You" and "God Bless Amerika" songs off IANAHB2 play in the background after the jump below.
This TRUKSTOP skate park has been included in various music videos, such as "Just Right For Me" and "Do It", so I'm sure you have all seen the "YMCMB" banner previously. However in this new clip, the "CMB" has been crossed out!