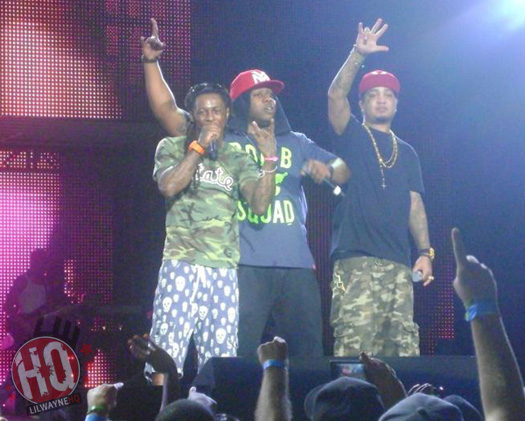 Young Money's Gudda Gudda released his Guddaville 3 mixtape earlier this month, and on the tape was a track featuring his YM boss Lil Wayne and the YM president Mack Maine. The record, which is called "As Da World Turns", includes a dope hook and a short verse from Weezy F Baby.
I don't know exactly when this song was recorded, but it does sound like it might of been done around the same time Young Money were working on their We Are Young Money compilation album in 2009. You can also hear a little bit of Shanell at the end of the track too!
Hit the jump to stream and download the CDQ version of "As Da World Turns".