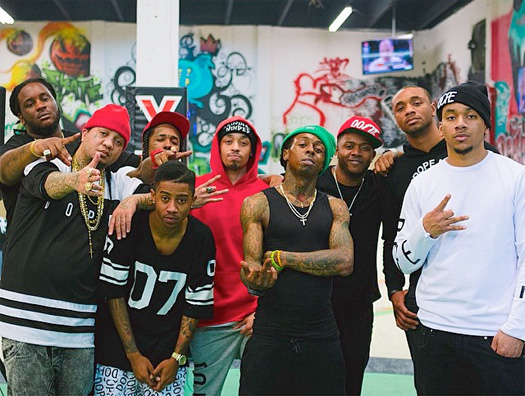 First things first – I know I'm late with posting this interview, so my bad on that, but here is a Mr. Nike of ABN interview with Young Money artists Gudda Gudda and HoodyBaby.
During their conversation, which you can check out below, Hood discussed how long he has been rapping, keeping in contact with his people from Dallas, confirms the Roc Nation deal, and more.
Double G talked about how long he has been rapping for, sending Kidd Kidd a verse for an upcoming song, who is currently signed to Young Mula, planning to drop Guddaville 4 after L.A.T drops, and more.
Also in the interview, Gudda revealed what it's like being around Lil Wayne, the L.A.T (Loyalty Amongst Thieves) project will be released in a few months (even though this conversation took place in February), and how Wayne got in with the L.A.T group to his surprise!