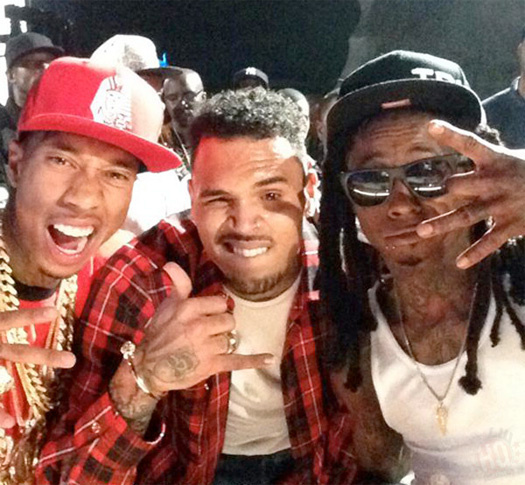 Nadeska Alexis from Complex recently sat down with Chris Brown inside his Los Angeles crib for an interview that you can watch below.
At the 7:40 mark of their conversation, Breezy was asked who he had worked with on his upcoming album, Heartbreak On A Full Moon, to which he replied:
"I got Wayne on a couple of different things"
One of these songs could be "Played Yourself", but that was labelled as a leftover from the project when it leaked!
Breezy will be releasing his new album sometime next month in July, so who is looking forward to hearing a new collaboration from him and Weezy?