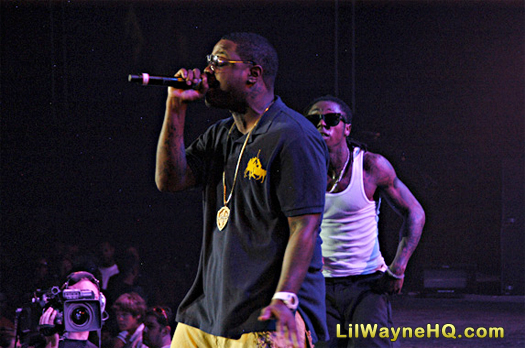 On episode 28 of The Bootleg Kev Podcast, special guest Jae Millz discussed everything from first meeting Lil Wayne to being signed to Young Money Entertainment.
In a clip from their interview, Millzy told the story of how he hit up Tunechi to record a feature for his "Holla At A Playa" single back when he had no record label deal to which Tune replied back to Millz asking him to go to his studio.
After Lil Wayne recorded the verse that night and charged Jae nothing for it, the Harlem rapper's brother noticed Wayne had rapped this verse on another song before. This is why Weezy rapped the "Millz had to tell me to stop recycling verses and since I don't write it, I recite it in cursive" line when he recorded a new verse the following night.
Also during their conversation, Jae Millz revealed to Bootleg Kev that he signed to Young Mula not too long after the "Holla At A Playa" remix, as well as recalled his reaction to when Wayne played him the "Lollipop" song for the very first time. You can check out what Millzy said in the video below and be looking out for more parts from the interview to be posted on LilWayneHQ.com soon!