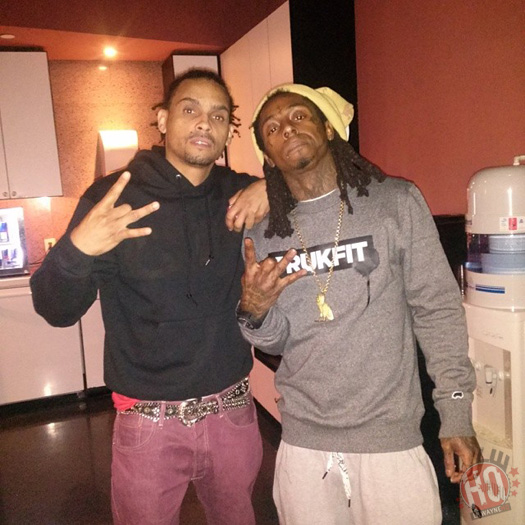 For this week's "Feature Friday" installment, I have chosen the official remix to Jae Millz' "Holla At A Playa" single featuring Lil Wayne.
This J. Cardim-produced song was released in the summer of 2008 and it was one of the first tracks that Jae recorded with his boss after being signed to Young Money.
"I ain't sayin' names and if I ever say a name, it'd be Benjamin Frank; I got money in the bank, I got money in the back; Got some money under the bed, put some money on your head"
You can listen and download the "Holla At A Playa" remix below, which includes more than one dope verse from Weezy F Baby!

Download: Jae Millz – Holla At A Playa (Remix) (Feat Lil Wayne)
PREVIOUS: Feature Friday #12