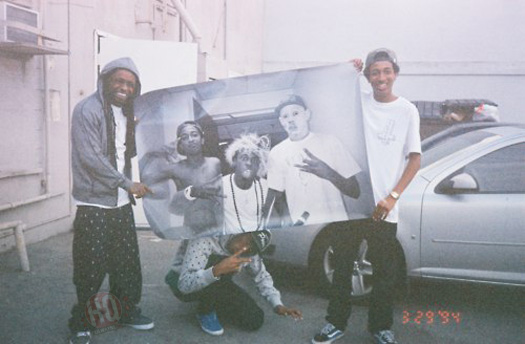 Tyler, The Creator recently stopped by HOT 97 to appear on their "Ebro In The Morning" radio show and chop it up with Ebro Darden, Peter Rosenberg and Laura Stylez, which you can check out below.
Around the 1:30:00 mark, Tyler was asked what does it mean to have Lil Wayne featured on his Call Me If You Get Lost album to which he went on to praise Wayne by saying he loves him and insist he keeps on getting better and better.
Going into more detail about what he means, the Ladera Heights native thinks people may not realize Weezy is getting better, due to his beat selection. However, Tyler claims in his opinion that Mr. Carter is getting technically better at rapping unlike Eminem.
The Odd Future co-founder also added he loves watching one of the greats keep on getting better, he loves working with Tunechi because he can choose what beats to hear him spit on, and he would consider producing a solo Tune project if he was ever asked!