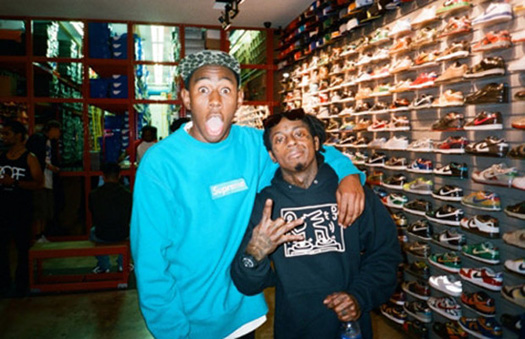 According to the Recording Industry Association Of America (RIAA), Tyler, The Creator's "Hot Wind Blows" collaboration with Lil Wayne was officially certified Gold earlier this month on April 18th.
This means that the song, which was also produced by Tyler and appears on his Call Me If You Get Lost album, has surpassed over 500,000 in sales with purchases and streams since it was first released 2 years ago on June 5th, 2021.
Congratulations to everyone involved with "Hot Wind Blows" on this accomplishment! Do you still play the collab that was narrated by DJ Drama?
PREVIOUSLY: Tyler, The Creator, Lil Wayne & Kanye West's "Smuckers" Song Goes Gold