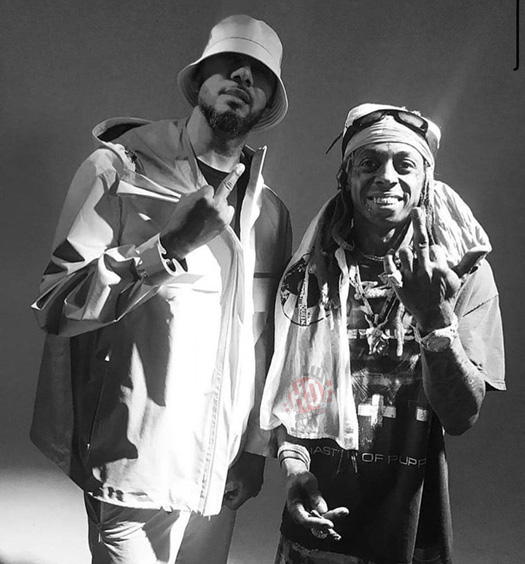 Swizz Beatz recently appeared on Mike Tyson's "Hotboxin'" series were he chatted with the heavyweight boxing legend himself and DJ Whoo Kid.
At the 21:20 mark of their conversation, which you can watch below, Mike declared "I'm a Lil Wayne fan" before asking Swizz about his "Uproar" collaboration with Wayne off Tha Carter V album.
The New York music artist, DJ and producer then revealed he messed around with Tunechi's vocals on the beat as it was originally just a freestyle with Tune rapping all the way through with no break points, and Weezy didn't like it at first before he changed his mind and was like: "aight, let's do it"!