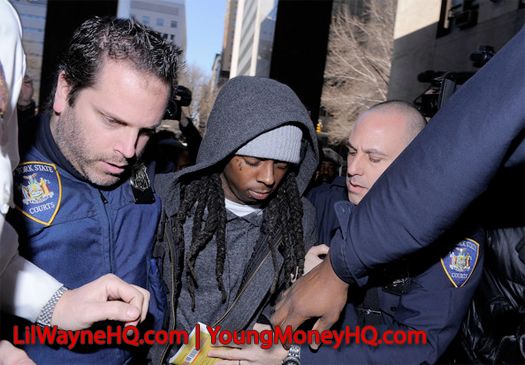 We have some great news concerning Lil Wayne's probation stipulations. James Tilson, Weezy's lawyer, spoke with XXLMag.com yesterday and spoke on his probation. Here is what Tilson stated:
"Now he's on unsupervised probation, which means he doesn't have very many conditions at all. The Florida office may have something for him to sign there as well. However, for all intents and purposes, once he leaves Arizona there's nothing else he has to do here."
Basically, this means that Tunechi will not be drug tested, which could be good news for Weezy 😉 We will probably learn more about his stipulations following his release, including whether or not he can leave the country to do an international tour.