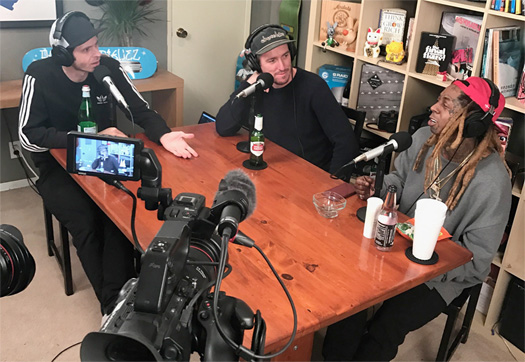 Jenkem Magazine recently did an interview with Chris Roberts and Roger Bagley from "The Nine Club" to chat all about their skateboarding podcast.
During their conversation, Chris and Roger spoke on what it was like to have Lil Wayne as a special guest on their show, Wayne bringing his blunt roller to the set, and how every music website picked up on the news of Weezy announcing his Funeral project via their show.
You can read what the two of them said after the jump below!