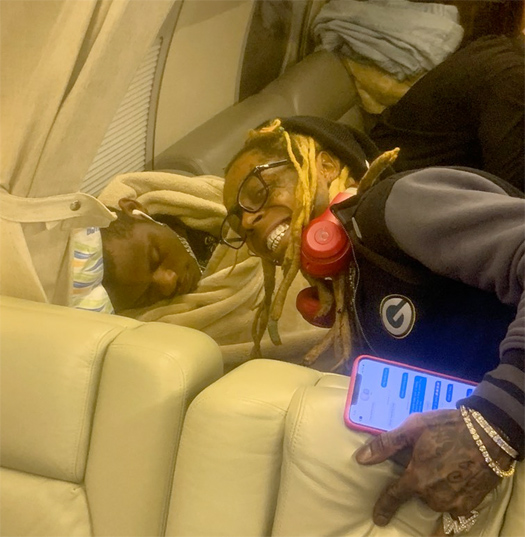 According to court documents obtained by the Miami Herald, Lil Wayne has admitted to owning a gold-plated pistol that was found in his luggage on his private jet that got raided at Miami International Airport on December 23rd by federal agents.
After numerous drugs including heroin, ecstasy, cocaine and marijuana, a gold-plated .45 caliber handgun along with bullets and $25,938 in cash was found, Weezy has told the FBI agents and ATF officers that the gun was given to him as a Father's Day gift.
Tunechi was never charged in the case and the feds allowed him to leave after their search, but if the case ever makes it to a large federal grand jury, then it could cause serious issues for him especially with the fact that Tune is a convicted felon from a weapons case over 10 years ago!