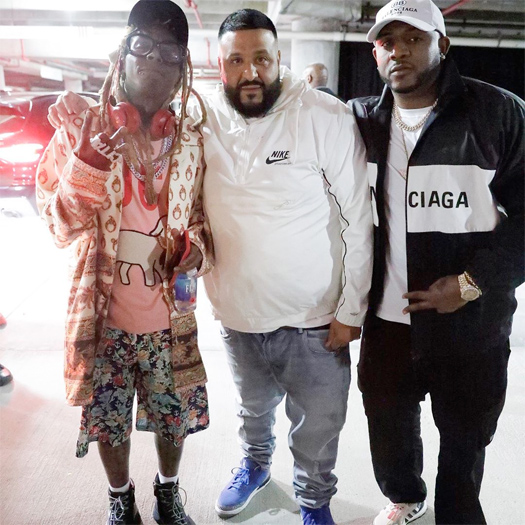 After first hearing news that Lil Wayne's private G-V jet had been raided at Miami International Airport on December 23rd by federal agents, due to them receiving a tip about drugs being transported on the flight, more details about the search have surfaced online.
According to Page Six, a gold-plated .45 caliber handgun and numerous drugs including heroin, ecstasy, and marijuana were all found inside a designer handbag once the FBI and ATF officers had boarded the plane from acquiring a search warrant. Wayne's personal chef was also found carrying approximately 20,000 dollars in cash.
Tunechi has not been charged from this search and even went on Twitter to say everything is "All goody". Howard Srebnick, who is Tune's lawyer, refused to comment on the items found but did tell the Miami Herald newspaper that his client was "cleared". However, if a large federal jury is enlisted, Weezy could still face weapons and drug charges in the future!