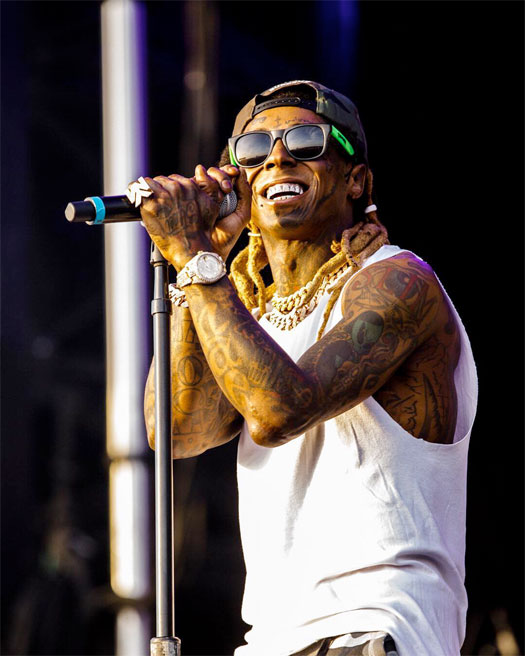 I previously posted up footage here, and now we can see some photos of Lil Wayne performing live during the 2018 Float Fest in San Marcos, Texas at the Cool River Ranch on July 21st.
Tunechi headlined the concert by performing his hits, such as "A Milli", "6 Foot, 7 Foot", "Bitches Love Me", "Every Girl", and more live for over 30,000 people.
You can check out a few more pics of Weezy on stage at this year's Float Fest below, courtesy of Josh Guerra and Cristian Cedillos!