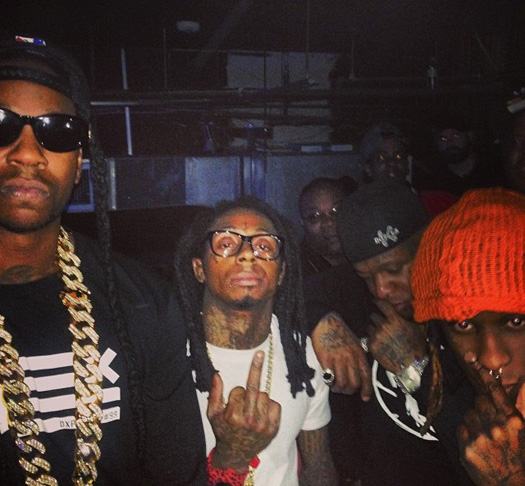 Young Thug recently did an interview with GQ and ended up speaking a little bit about Lil Wayne, who he called "the greatest" and "the best rapper in the fucking world".
During their conversation, Thug was asked why he wanted to connect with Birdman and Cash Money, if he tried to get Tunechi killed, if it bothers him that Tune may not like him, and why he would rather be Wayne than himself if he had the chance to choose.
You can read what Thugger said to GQ about Weezy after the jump below!